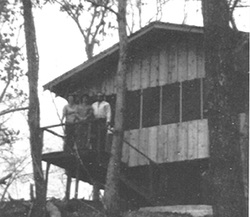 Built as a one-room cabin in 1964 by John and Mary Lou Purdy, the rustic structure served as a weekend retreat for family and friends. The following years saw the addition of running water and electricity but the cabin remained just a getaway until the mid 1980s when the Purdy's sold their home in town and transformed the little cabin into a three-bedroom house. The high bank of the Illinois River served well for a retirement home and allowed the new generation of grandchildren to learn to love life on the river.



---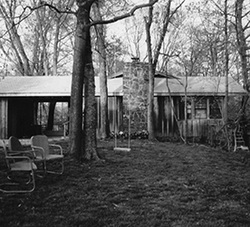 When the Purdy children inherited the property in 2006, the cabin was once again used as a getaway for weekends and holidays. Seeing a need for quality guest accommodations in the area, the family decided to rent the property when they weren't using it. It didn't take long for this humble riverside home to become a favorite of local families and travelers. Thus, the Purdy Cabin Guest Retreat was officially born with a renovation to accommodate more guests and a private residence in 2015.

We hope you enjoy our cabin as much as we do. Please explore our website for pictures, rates, amenities and more.

---